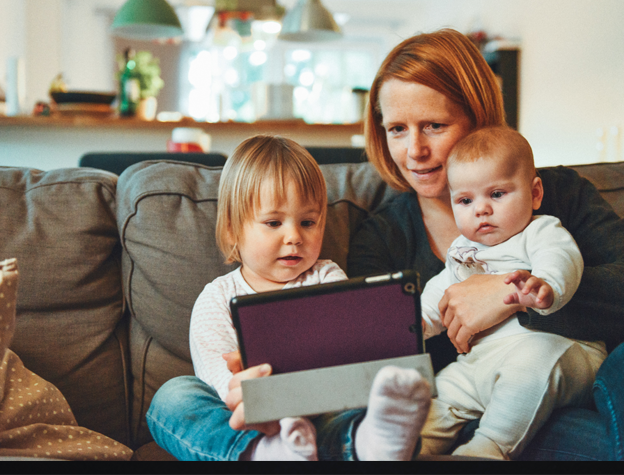 11 Apr

Mortgage rates are rising: what does it mean for you?

Mortgage rates are rising: what does it mean for you?

After years of decline, mortgage rates have been increasing again of late. So, what does that mean for homeowners and first-home buyers? We've put together a quick guide for both.

Rising mortgage rates and homeownership

If you bought your home between 2014 and mid-2021, you probably have never experienced a rate increase before. Mortgage rates have consistently dropped during that period, reaching historically low levels.

Hopefully, you've taken advantage of the downward trend by paying more than the minimum repayment amount. If so, good job! You've reduced the capital (the amount of your loan) and shortened the length of your loan, which means you'll likely be paying less interest overall.

Now that mortgage rates are increasing again, you may need to reassess your household budget and debt repayment strategy. If you can afford it, it's still a good idea to pay more than the minimum – but that depends on your financial circumstances.

If your fixed rate is due to expire soon, a key question is whether to keep it floating or fix it again, and for how long. Many factors go into this decision. A fixed rate may give you the certainty of budgeting for a while. However, some longer-term fixed rates are currently higher than the floating rate. Also, with a fixed rate you usually won't be able to make unlimited extra repayments without incurring a fee, whereas a floating rate gives you more flexibility – including if you're planning to sell your house. In short, what's right for you depends on your objectives and needs.

According to a recent survey, most people are looking at fixing their interest rates for two or three years, but again, the most appropriate strategy entirely depends on your circumstances. While fixing for short terms has worked out well in recent years, the prospect of higher future rates needs to be budgeted for.

On the other hand, fixing for longer periods provides rate certainty, but at a higher cost in the short term. Still, it must be noted that the cost of fixing for two to five years is very low compared to the past twenty years.

As you can see, there's a fair share of thinking involved. Like to discuss your needs? Get in touch – we're here to help you with quality mortgage advice.

What does it all mean for first-home buyers?

Rising mortgage rates combined with soaring property prices are not good news for first-home buyers. Plus, the recent CCCFA changes – currently under review – are making access to finance more difficult, contributing to a decline in the number of active first-time buyers and investors in the market.

But there could be a silver lining around the corner. Rising interest rates might help ease the pressure on house prices, slowing down the growth rate or even reverting the trend.

In the meantime, it's a good idea to check if you're on track with your home ownership goals, including building your home deposit. And in these uncertain times, talking with an expert can help you identify the next steps. You might be already well-positioned to jump on the ladder, or you may need to make some adjustments to give your mortgage application an edge.

Here to help

As mortgage advisers, we know the market inside and now, and always keep an eye on the latest developments. Like to discuss your situation? Get in touch. You don't know – unless you ask.

Disclaimer: Please note that the content provided in this article is intended as an overview and as general information only. While care is taken to ensure accuracy and reliability, the information provided is subject to continuous change and may not reflect current developments or address your situation. Before making any decisions based on the information provided in this article, please use your discretion and seek independent guidance.